It's now a few months into the new year, which means that people all over the world have either followed or forgotten about their New Year resolutions. One of the most common resolutions involves improving the body in some way, whether through weight loss, exercise, or even dental work! This year, did you resolve to have a bright, white smile? Have you been following up on this resolution? If not, Marina del Rey cosmetic dentist Dr. Matthew, DDS, MICOI makes it easy to receive the white smiles you've always wanted!
At South Bay Smiles, Dr. Matthew, DDS, MICOI can re-form a patient's smile through the use of veneers. If you're looking for a fantastic new smile, call South Bay Smiles at (310) 670-0659. Begin your journey towards a bright and engaging smile today!
How Veneers Can Improve Your Smile
When a patient suffers from teeth that are broken, chipped, or even discolored, it affects his or her everyday life. Our smile is one of the first things people notice about us, and discolored or damaged teeth could be embarrassing in social situations, causing patients to feel shame or even humiliation. Thanks to veneers, however, patients have a new and long-lasting alternative to other dental procedures.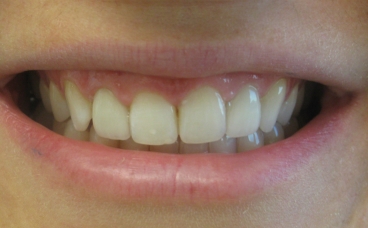 Veneers are thin shells of porcelain which are placed over teeth, with the ultimate goal of improving the aesthetic appearance of the tooth. Because they come in a variety of shapes and sizes, veneers can be used to fix teeth that are discolored, teeth that are worn down, misaligned teeth, gaps between teeth, and even teeth that are small! After receiving veneers, patients are able to enjoy a new smile, thereby improving their self-esteem as well!
How Veneers are Applied
During the application of a veneer, Dr. Matthew, DDS, MICOI will carefully remove part of the enamel from a patient's teeth. The next step of the procedure involves the trimming of enamel. Veneers are meant to fit comfortably on the outside of the tooth, and for this to happen, it's necessary that a tooth's size is slightly reduced. This will help the veneers look natural and not out-of-place or overly large.
Next, an impression of the tooth (or teeth) onto which the veneer will be placed is taken. After a week or two, a patient's newly-created and unique set of veneers is ready to be applied to the tooth.

When attaching veneers to the teeth, a bonding agent is used to ensure that the veneer doesn't loosen or fall out. After a veneer has been bonded, Dr. Matthew, DDS, MICOI will make small adjustments and evaluate a patient's bite if necessary. Once the veneer has been bonded, patients can see their fantastic new smile for the first time! In the weeks following the procedure, a patient may be required to attend a few follow-up appointments in order to ensure the veneer's placement hasn't moved.
With proper care and dental hygiene, veneers can last for 12-25 years, making them an ideal long-term investment for patients who want a brighter and better smile. If you're ready to wow your friends and family with Marina del Ray veneers, call South Bay Smiles Today!
Schedule a Veneer Appointment Today with a South Bay Dentist
Veneers are the perfect choice for patients who wish to improve their smile. At South Bay Smiles, South Bay dentist Dr. Matthew, DDS, MICOI in an expert in performing veneer bonding procedures. If you would like to schedule a consultation at our office, or if you have any questions about veneers, please contact South Bay Smiles at (310) 670-0659 today!