Implant Placement & Restorations
Westchester Cosmetic Dentistry
Dr. Matthew, DDS, MICOI, discusses when dental implants are the best option and how the dental implants procedure works.
A traditional bridge or dentures may not be your only options. Many of our patients have found comfort and stability in the form of a dental implants procedure, which most people find to look and feel natural. Fixed bridges, overdentures, and single tooth implant restorations are all forms of teeth implant restoration that may be conducted by a skilled dentist. Which option is best for you will depend upon a number of factors, which we will determine during a thorough consultation.
Being on the cutting edge with practices and technology means staying ahead of the curve. Dr. Matthew, DDS, MICOI, now also offers implant placements. This tooth implant procedure is an increasingly popular method that lowers treatment times and preserves natural bone. This method is accomplished by immediately placing the implant into the extraction site. This technique drastically cuts down on healing time and is proven to be very effective.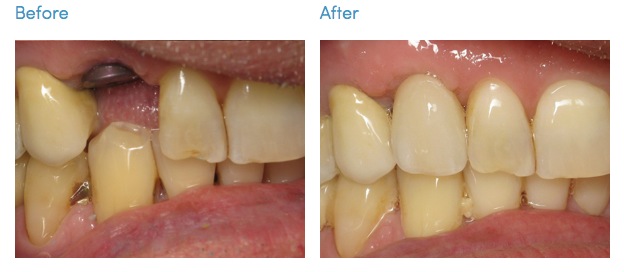 What to Expect from Dental Implant Restorations
At South Bay Smiles, we are experienced in dealing with dental implants restoration and can help you if you are considering this option. Los Angeles cosmetic dentist Dr. Bradley Matthew, DDS, MICOI, is dedicated to helping his patients feel confident and comfortable not only when they smile but when they eat and drink and go about their day-to-day lives.
Dental implants are fused to your bone and therefore offer more stability than other traditional bridges and dentures. Because they are implanted and secured into your jaw, many patients find that they feel a greater sense of security than with other options. In order to qualify for teeth implants, you must have healthy gums and enough bone to support the implant.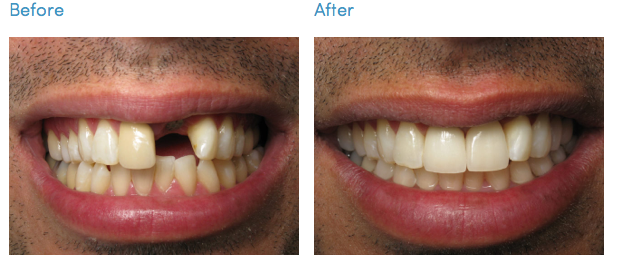 Whether you may need a fixed bridge, overdentures, or a single tooth restoration, we may be able to help. Our cosmetic dentistry practice, conveniently located just next to LAX Airport, serves all of West Los Angeles.
Dr. Matthew, DDS, MICOI, explains how bridges help to create a perfect smile.